This is a Sponsored post written by me on behalf of Kmart. All opinions are 100% mine.
I am a self-confessed Kmart loyal customer and fan. I buy a lot of stuff in their website and most of the time pick the items I order in our local Kmart store. I tell you, this store has a lot of great deals and promotions that are too irresistible to not avail.
With the season of giving approaching, holiday gifts are a must for every Mom out there. This is the only time of the year where we can splurge to express our gratefulness to every person who receives a gift from us. However, because of the long list of people that we want to give a token of our appreciation with in this upcoming holiday season, our budget hinders us from buying the things we're eyeing for. But thanks to the free layaway that Kmart offers. The impossiblity of getting the things we want makes it quite possible. Compared to other retailers like Walmart, Best Buy, and Toys R Us, Kmart's layaway program offers the best there is. If you look at the layaway grid below, as a customer, I'd definitely go and avail Kmart's.
I like that Kmart does not require a minimum number of items and amount that I can put on layaway. And for me who enjoys the convenience of buying online, it's always gratfying to know that they give customers like me the online layaway option which other stores do not offer. This is an absolute plus!
There are a bunch of things that I plan to put on layaway. The other day, my daughter asked if I can get her a Dora guitar for Christmas. I immediately checked Kmart.com and see if they have it. I found two, showed it to her,  and this is what she want. Well, I told her that she needs to wait and see if Santa is going to get this present for her.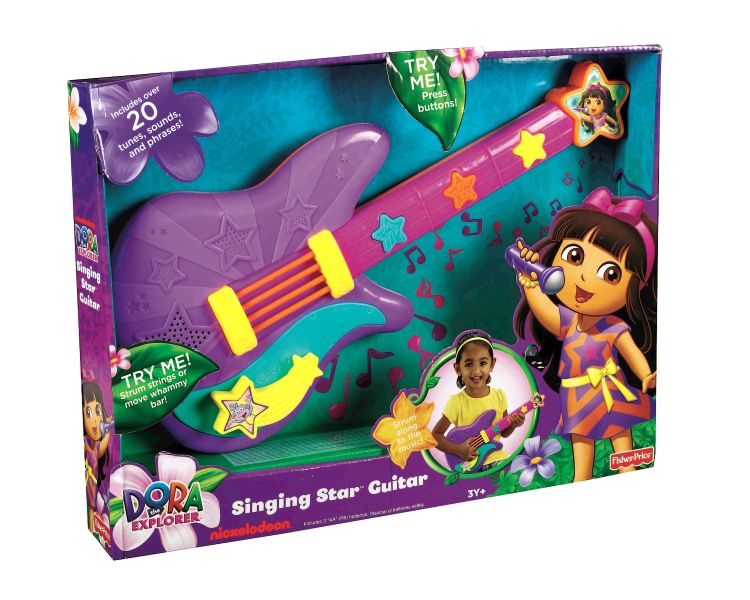 Speaking of the season of giving, Kmart's Big Layaway Giveaway  is currently on. Every week until November 17,  2012,  every local Kmart store holds a layaway giveaway. Any customer can join and get fabulous prizes, with no purchase necessary. For more info about this program you can visit a participating store or checkout  it out online at www.kmart.com/layawaygiveaway. This is one thing I won't pass of course. I want to win great prizes. They're free! :)